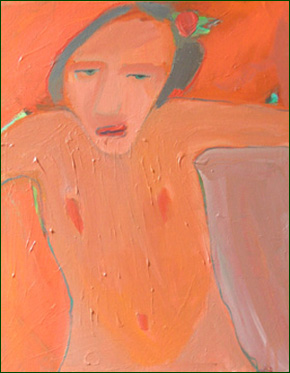 "LipSynch" Levine, Phyllis (2005)
"Rejected: Salon des NEO RefusÚs"
The Cleveland Museum of Art is one of the world's great art museums. Beginning in 1919, CMA has invited the artists of Northeast Ohio to submit work for an annual exhibition, the fabled "May Show." Dropped in the mid-1990s, the exhibition was reprised this year as the new "NEO Show." It is not surprising that 1,289 artists submitted work; yet only 80 artists were accepted.
The rejected artists include some of the best artists working in Northeast Ohio today.
Ingenuity provides a venue for some of these artists to show their work in a "physical show" at the Galleria; and/or an Internet show at DMOMA. We think you will agree that Northeast Ohio has a far greater depth and diversity of artistic talent than captured in the NEO Show alone.